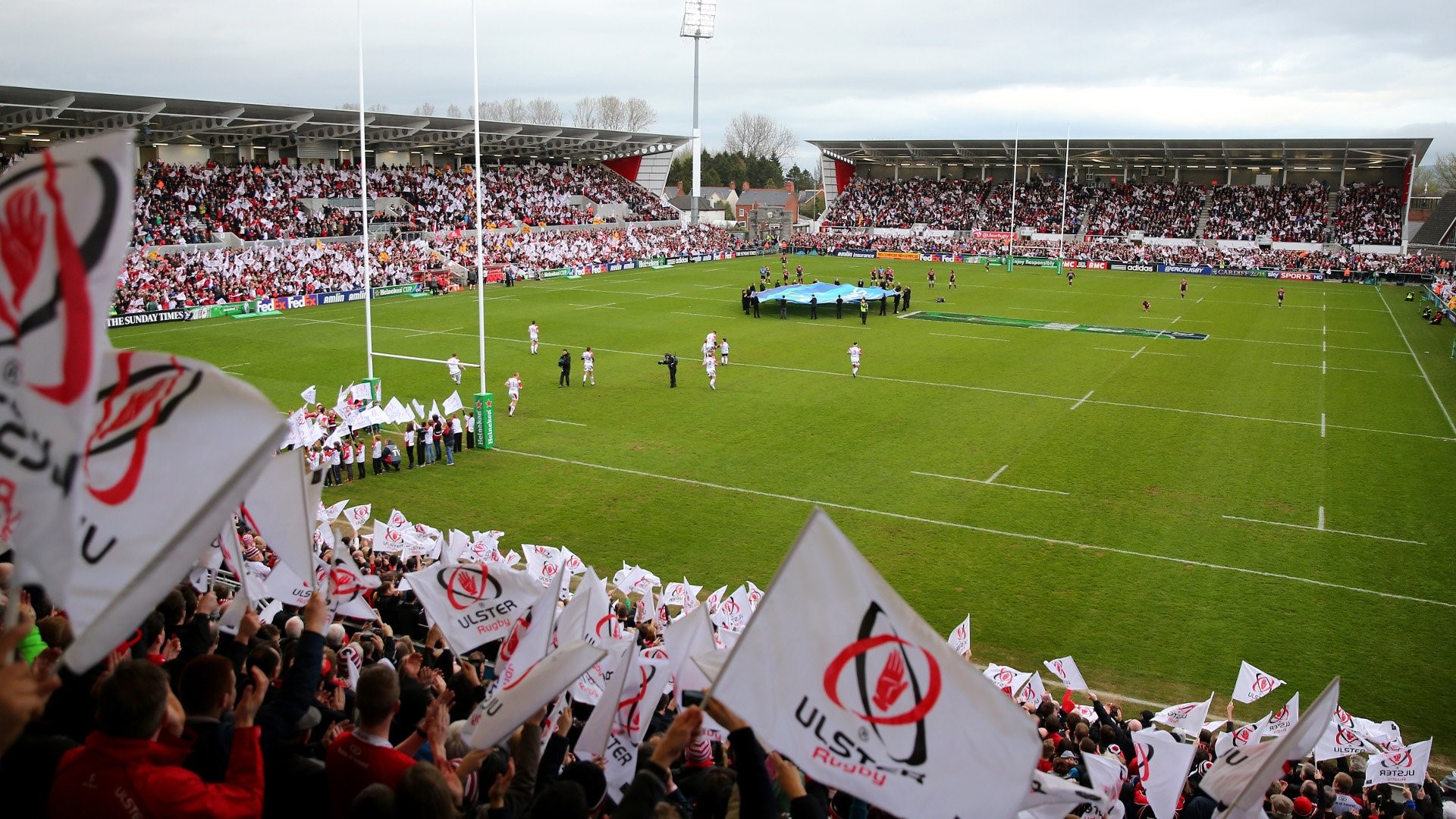 Ulster Rugby - Kingspan Stadium
Home to Ulster Rugby.
Location: 85 Ravenhill Park, Belfast, Northern Ireland.
Capacity: In 2011, development began on expanding the ground to expand its capacity from 12,000 to 18,000, including the building of four brand new stands – making Ravenhill one of the islands best medium sized stadiums.
Sporting Fixtures: Home to all Ulster Rugby home games for both the URC and Heineken Cup.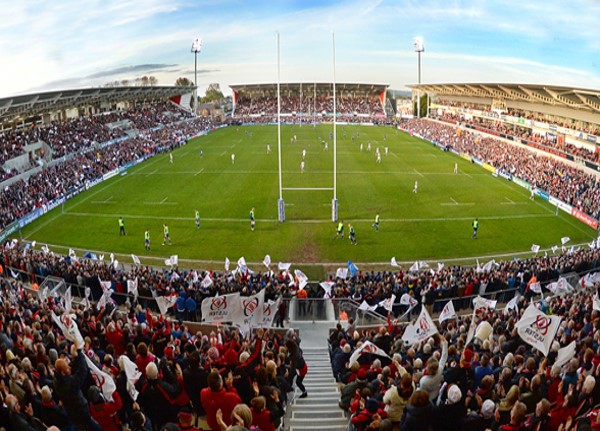 Quantity: Multiple locations
Location: Allocated within the TV arc.
Coverage: Full in stadium coverage and great TV audience coverage in a very captive manner.
Result: Puts your brand right in the heart of the action.
Additional Sites For 2022-23 Season – Branding
Quantity:  TBC
Location:  TBC
Coverage: TBC
Result:       TBC